Covid: Four fined in Birmingham over red-list travel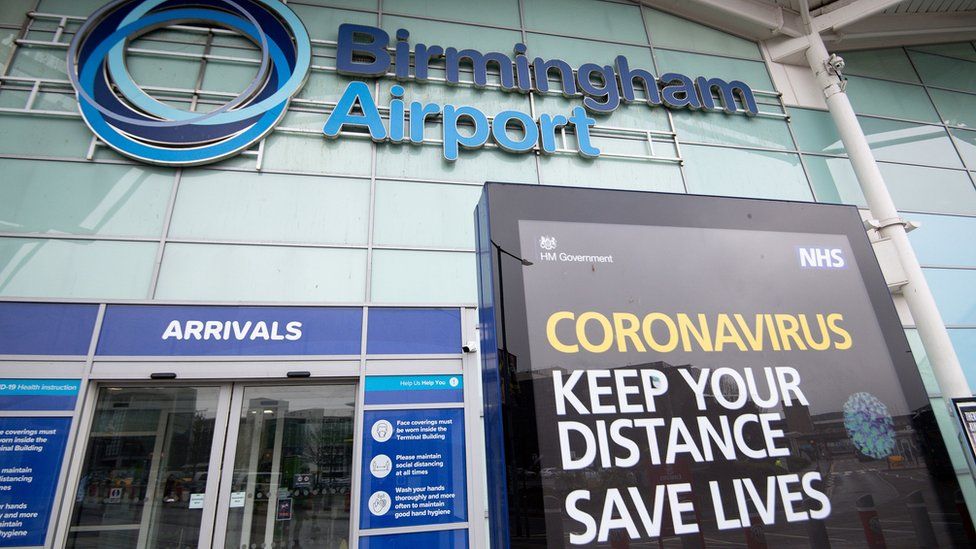 Four air passengers have each been fined £10,000 for failing to declare they had travelled from a "red-list" country, West Midlands Police has said.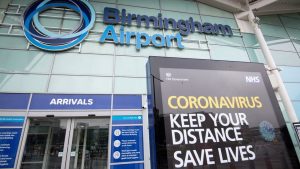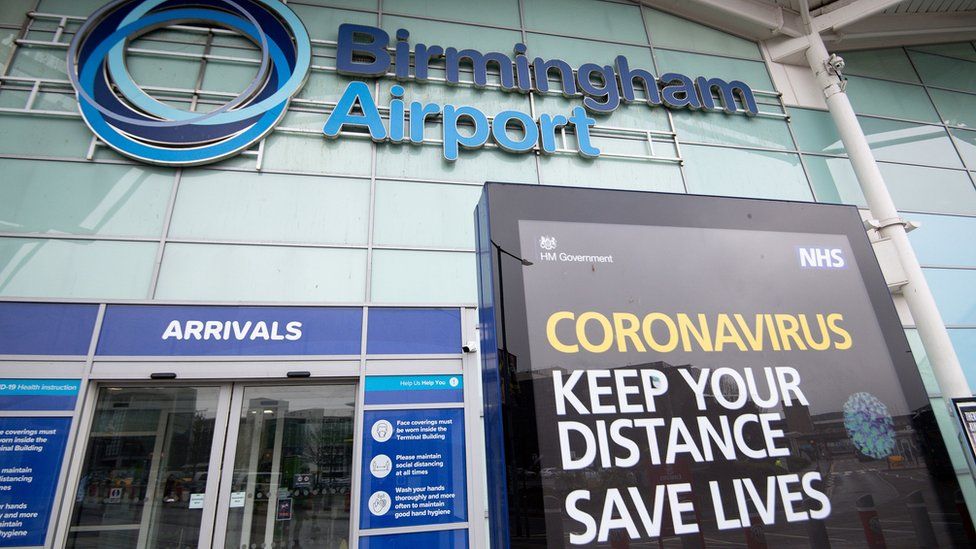 They were stopped at border control by officials and were not able to leave Birmingham Airport.
Under new rules, arrivals in England have to quarantine in hotels, if within the last 10 days they have been in a country deemed a high Covid risk.
The "red list" of 33 countries includes Portugal, Brazil and South Africa.
The regulations came into effect on Monday and the four passengers had been fined by midday, a senior officer told a meeting of the West Midlands Strategic Policing and Crime Board.
Temporary Assistant Chief Constable Chris Todd said that in the same timeframe, the airport received six passengers who did declare travel from a red-list country, who were taken to a quarantine hotel.
But of the offenders he added: "There are some people who have attempted to hide their routes but that's not worked out."
A police spokesperson said the fines were issued by Border Force.
Birmingham Airport is one of five in England where people requiring hotel quarantine can enter the UK.
Those who fail to self-isolate as required face fines of £5,000 to £10,000, while anyone who lies on their passenger locator form about having been in a country on the red list faces a prison sentence of up to 10 years.
The rules aim to stop coronavirus variants entering the UK.
It was not clear in the board meeting which country or countries the fined parties had been in.
First travellers arrive for hotel quarantine stay
'It'll cost us thousands'
Latest news and updates from the West Midlands
Just four flights touched down in Birmingham on Monday, including a plane from Istanbul with about 100 passengers, some of whom were believed to be from a red-list country.
The other four airports where quarantine hotel guests may enter the UK include Heathrow, Gatwick, London City and Farnborough.
Sarah Tomkins is a reporter for The Limited Press.  She has previously worked for the Forbes.  As a contributor to The Limited Press, Sarah covers emerging International developments and trending technology related stories.